The school year is upon us and with it - a multitude of after-school offerings on the Upper East Side! I have curated my favorite ones, and am happy to share them with you below!

1534 2nd Ave New York, NY 10021
The goal at Goldfish Swim School, newly opened on East 80th Street, is to nurture a new generation of confident swimmers in New York. Their mission: to inspire confidence in our young learners that extends beyond the pool and into every aspect of their lives. They offer various swimming lessons tailored to each child's age and skill level, to children as young as four months, and extend all the way up to 12 years old. Each swim lesson is expertly designed to be engaging, educational, and, most importantly, fun! Goldfish Swim School programs have a low student-to-teacher ratio to ensure maximum safety, learning, and fun. They also host birthday parties and various clinics for those who want to improve their swim skills quickly.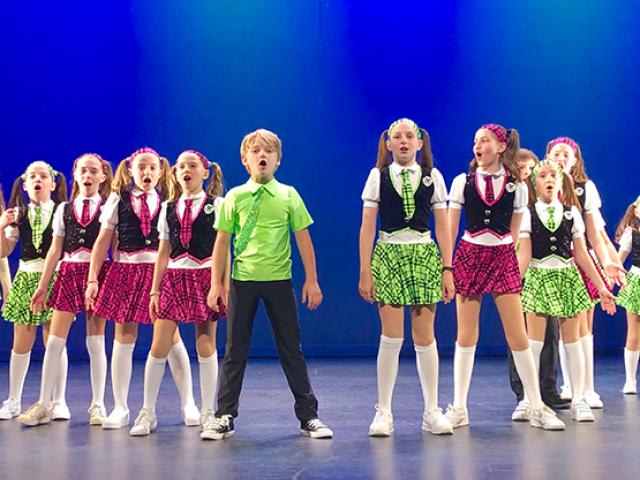 184 East 76th St. New York, NY 10021
Applause was conceived from the desire to infuse generations of children and young adults with a love and appreciation for the performing arts and the confidence to find their place in an increasingly crowded and challenging world. Through expert instruction in the performing arts, an evolving and contemporary curriculum, and a safe and supportive community, Applause supplies students from ages 3 to 18 with the skills and confidence needed to achieve life-long success — whether as entertainers and artists, patrons of the arts or in any vocation life may lead them. They offer theater, dance, and film classes.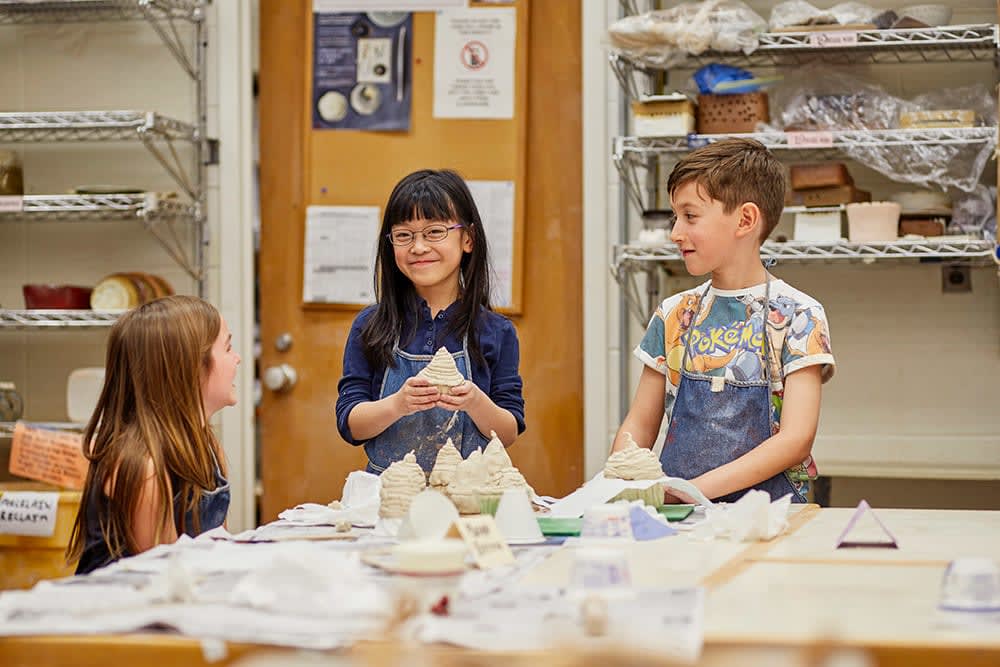 395 Lexington Avenue, New York, NY 10128
92NY's Afterschool Program provides fun and structured childcare, 1-5 days a week, for kids in grades K-5. Afterschool combines free play, homework help and enrichment activities that boost self-confidence and allow children to navigate group environments and build social skills. Enrichment activities include fine arts, jewelry, ceramics, team sports, swimming, gymnastics, dance, music (including private lessons), theater and so much more! They also offer school pick-up for kids from select schools for an additional fee.

201 E 83rd St New York NY, 10028 and Online
The Coding Space offers in-person and online coding classes and camps for kids and teens in a caring, inclusive space for students to have fun, be challenged, and grow as thinkers, learners, and leaders. In their online and in-person coding spaces, students learn to code through the development of computational thinking skills, intellectual confidence, self-expression, and independence. Students create games in Scratch, progress to websites in HTML, CSS, and JavaScript, as well as work in many other tools and languages depending on what keeps them both engaged and challenged. They create projects not by using tutorials, but rather by learning to think critically and create their own solutions to problems.

431 E 91st St 2nd floor, New York, NY 10128
This program is fantastic for grades Pre-K through 5th Grade. The Art Farm NYC Afterschool Program is a unique experience unlike any other after-school program you will find in New York City. Children ages 4 – 10 will get to interact with live animals every day in their petting zoo, and either participate in arts and crafts, cooking in their kitchen, or continue to learn about their animal collection! The program includes snack time, outdoor play at Asphalt Green Playground, or indoor games weather dependent. All club members will get a chance to go to their petting zoo every day and also have quiet time to work on homework or participate in story time and reading.
Program starts at 3 pm and pick-up begins at 5:30- 6 pm. Students can be dropped off and picked up at The Art Farm or participate in local school pick-up at PS151 (Yorkville Community School) and PS527 (East Side School).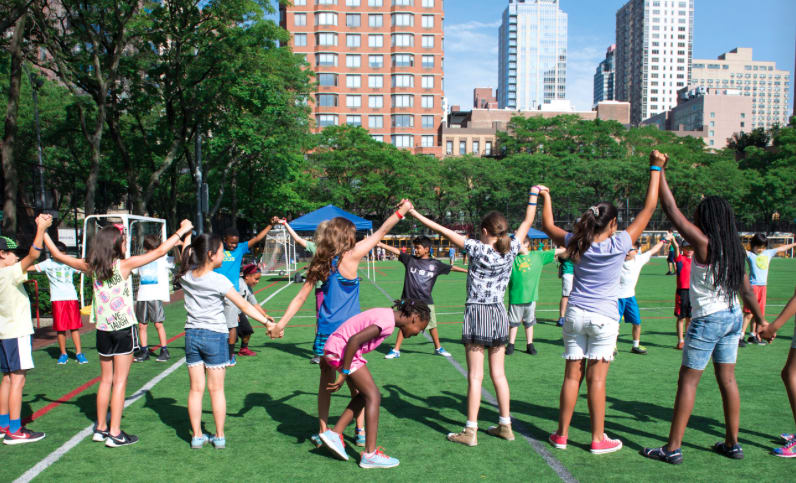 555 East 90th St. New York, NY 10128
Asphalt Green offers soccer, basketball, and recess games after school! Their instructors deliver fun and engaging activities that build fundamental skills and confidence with an emphasis on teamwork and inclusion. They follow age-appropriate lesson plans with specific learning outcomes beneficial to children's mental, physical, and emotional development.  All program staff are cleared to work in schools and receive ongoing training, support, and supervision throughout the year.