Watch this content HERE
Manhattan's real estate market is liquid, and robust, and seasonality is back. In NYC and across the nation, the return of buyers this spring, combined with low inventory, is fueling competition for homes. More than halfway into spring, let's take a look at how the market is doing so far.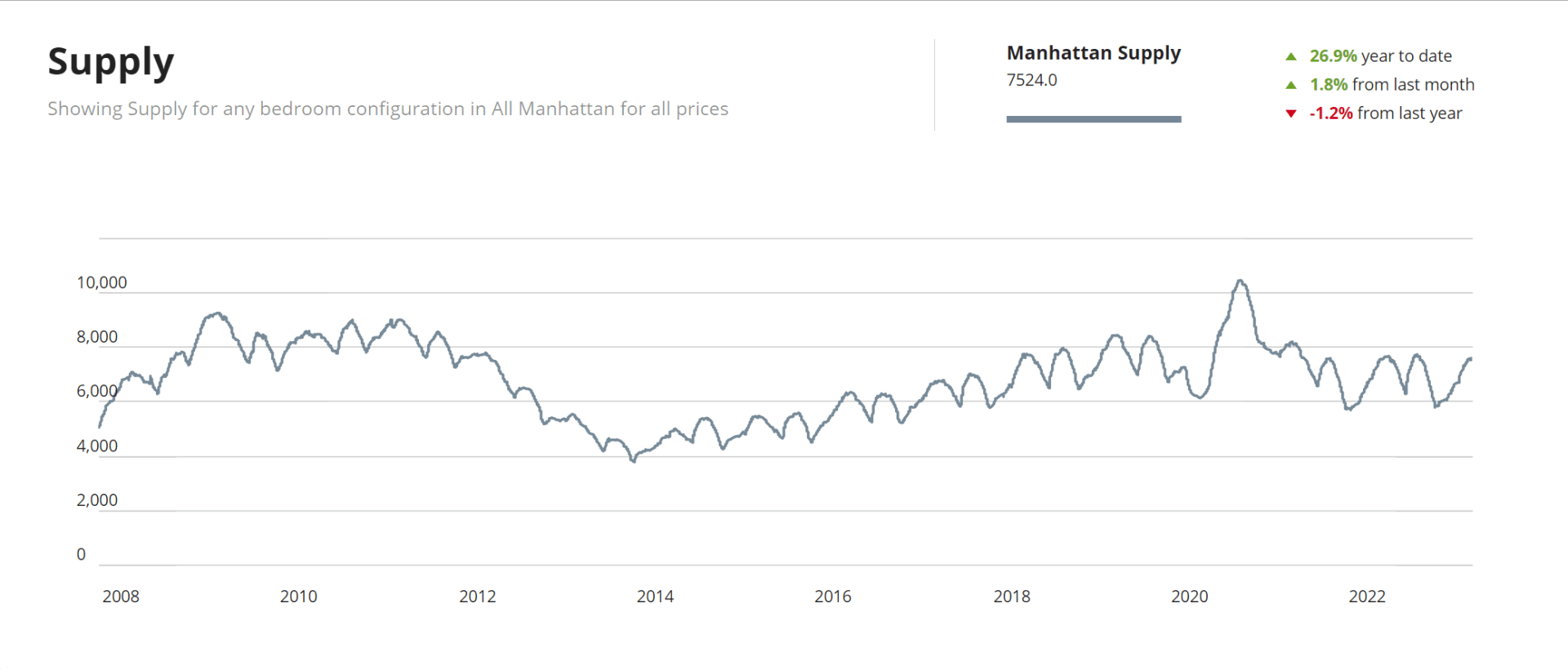 Supply is slightly up from last month and is at 7,524 as inventory continues to rise throughout the year, marking the peak of the spring season, where typically we see a flood of new listings coming to market. We are most likely at the top of the hill and expect to see a decrease in inventory as we head into summer.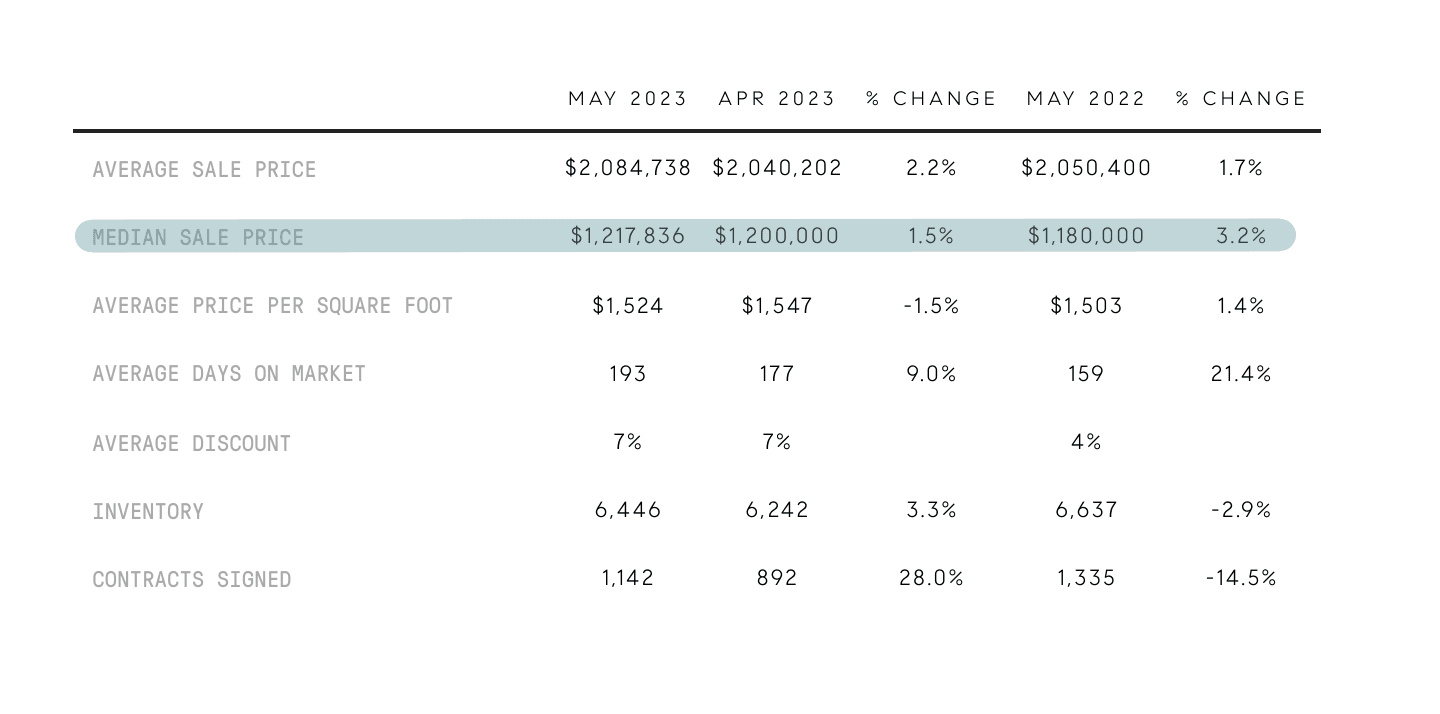 The median sales price is up 1.5%. In April, the median asking price climbed above $1M for the first time since 2018. That's 7.6% higher than in April 2022, when buyers were rushing to sign deals and lock in lower mortgage rates.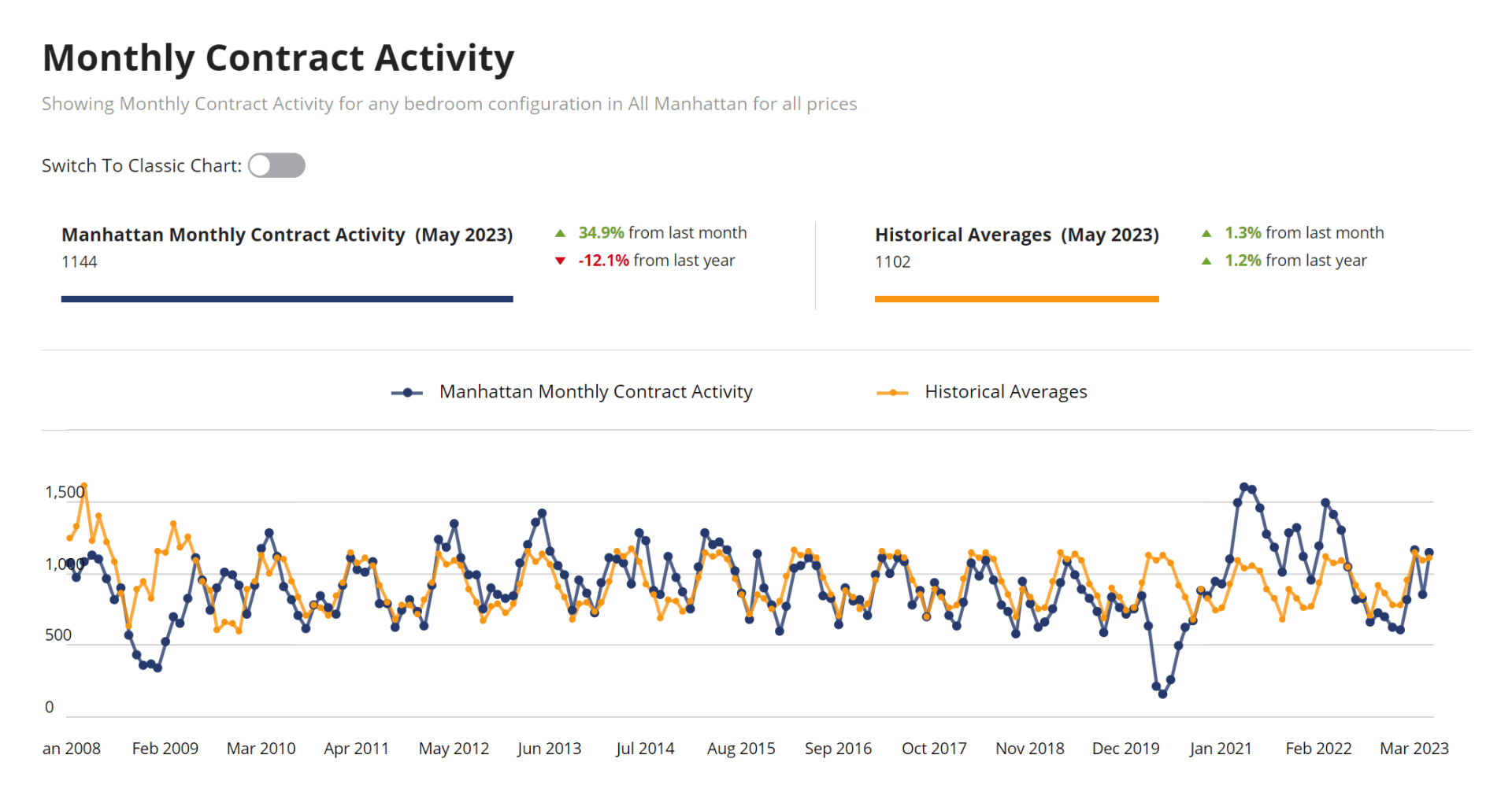 We closed May on a strong note with monthly contract activity up by 35% from last month and standing at 1,144 contracts signed. This is in keeping with the spring season and more importantly, slightly higher than the historical average of 1,102 contracts typically signed in May. According to StreetEasy, this is the highest springtime record since the global financial crisis of 2007-2008, excluding 2021 and 2022 when unusually low mortgage rates and pent-up demand during the pandemic boosted sales.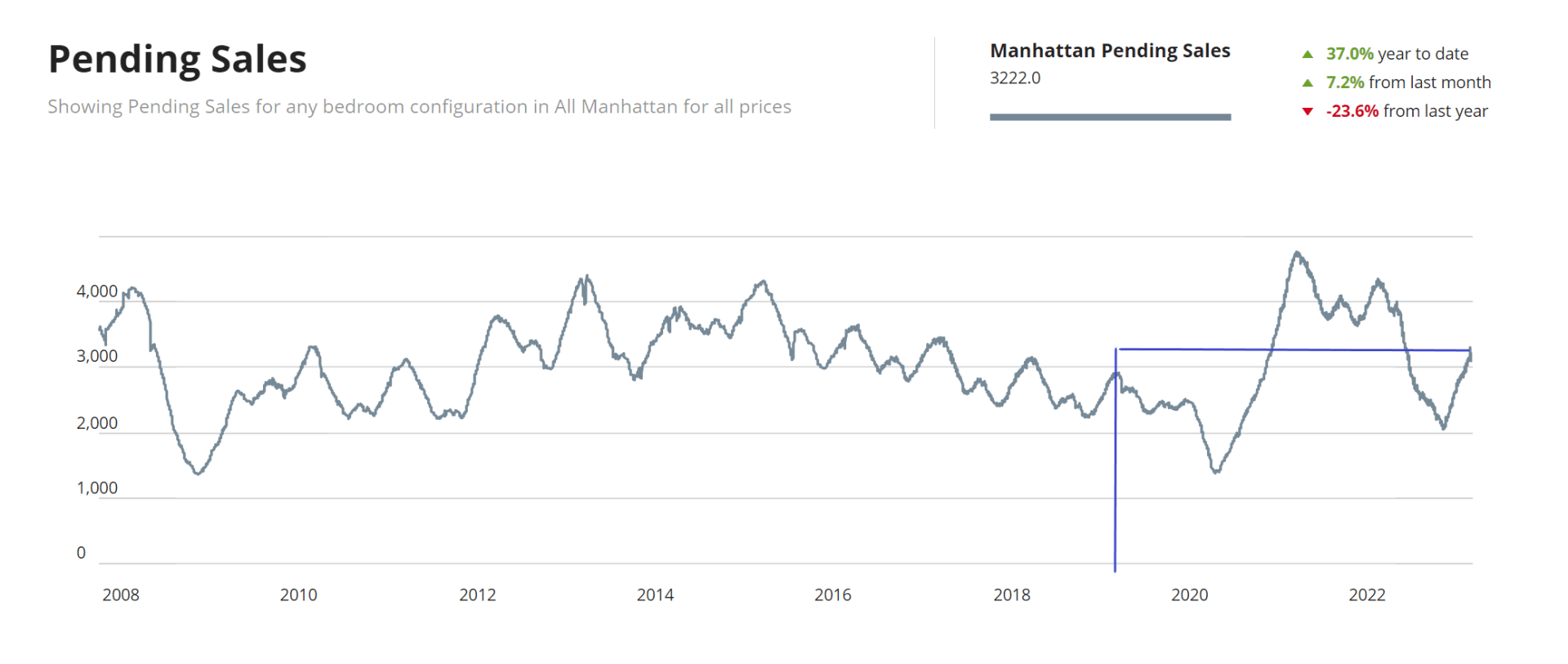 Pending sales continue to climb, with a 7.2% increase from last month and a 37% increase year to date. When looking back though, it is a 23.6% decrease from last year, and while slightly higher, it is closer to May 2019.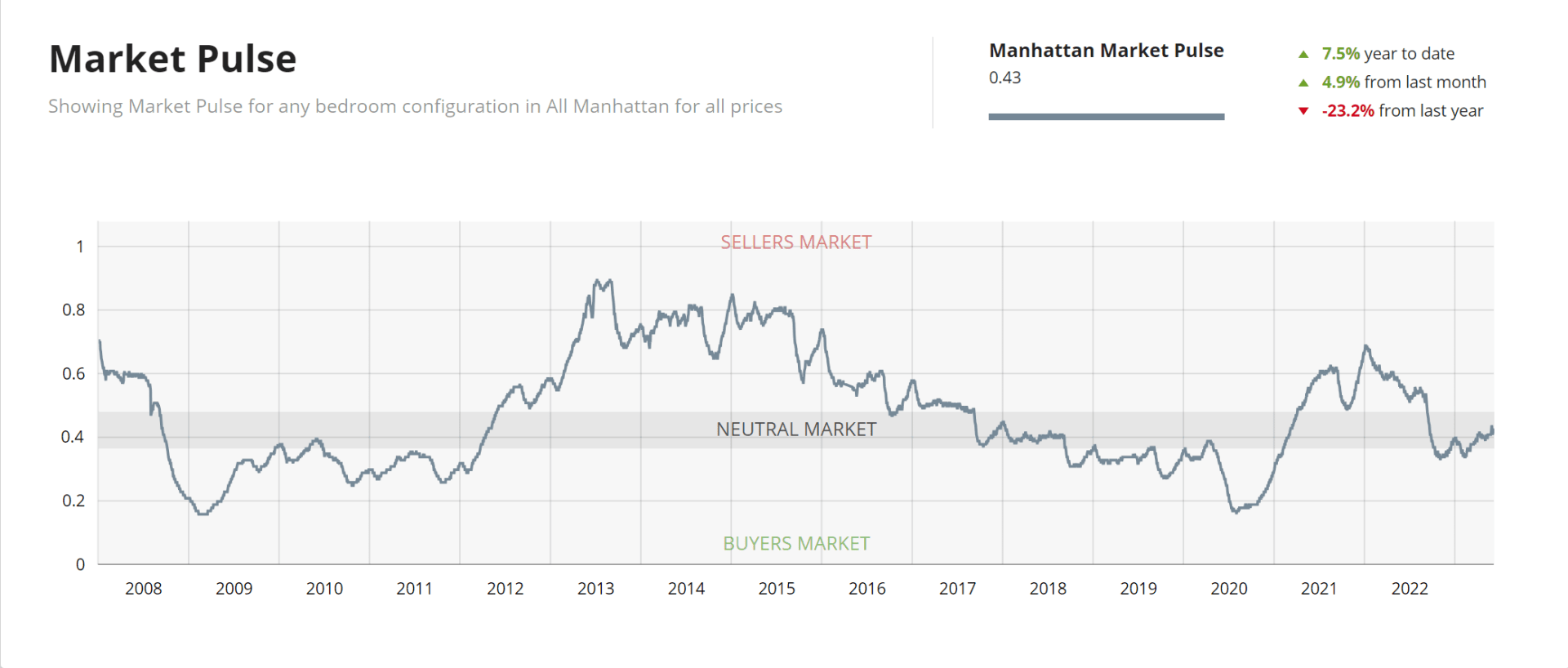 Market Pulse has gone up by almost 5% from last month and is at 0.43. Still a stable, neutral market. Both buyers and sellers will have to compromise to make a deal happen, as neither has the advantage right now.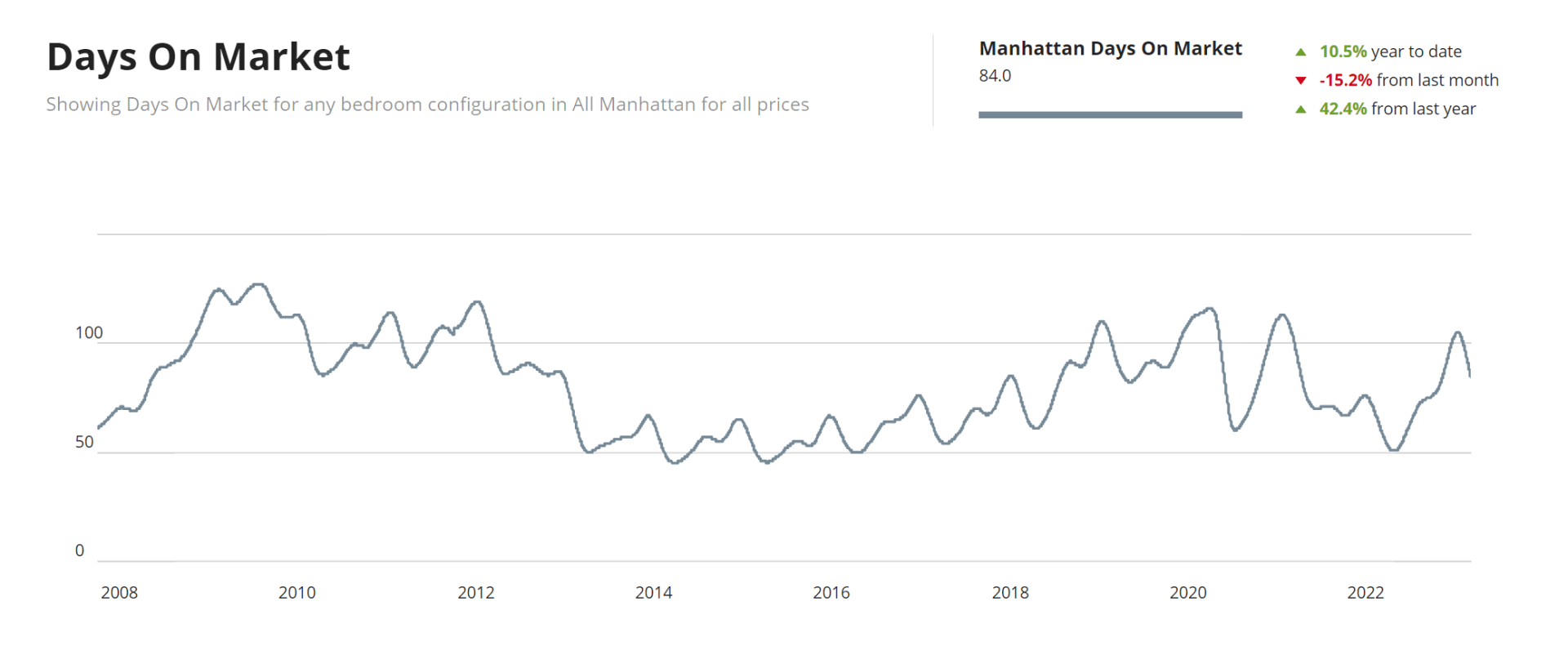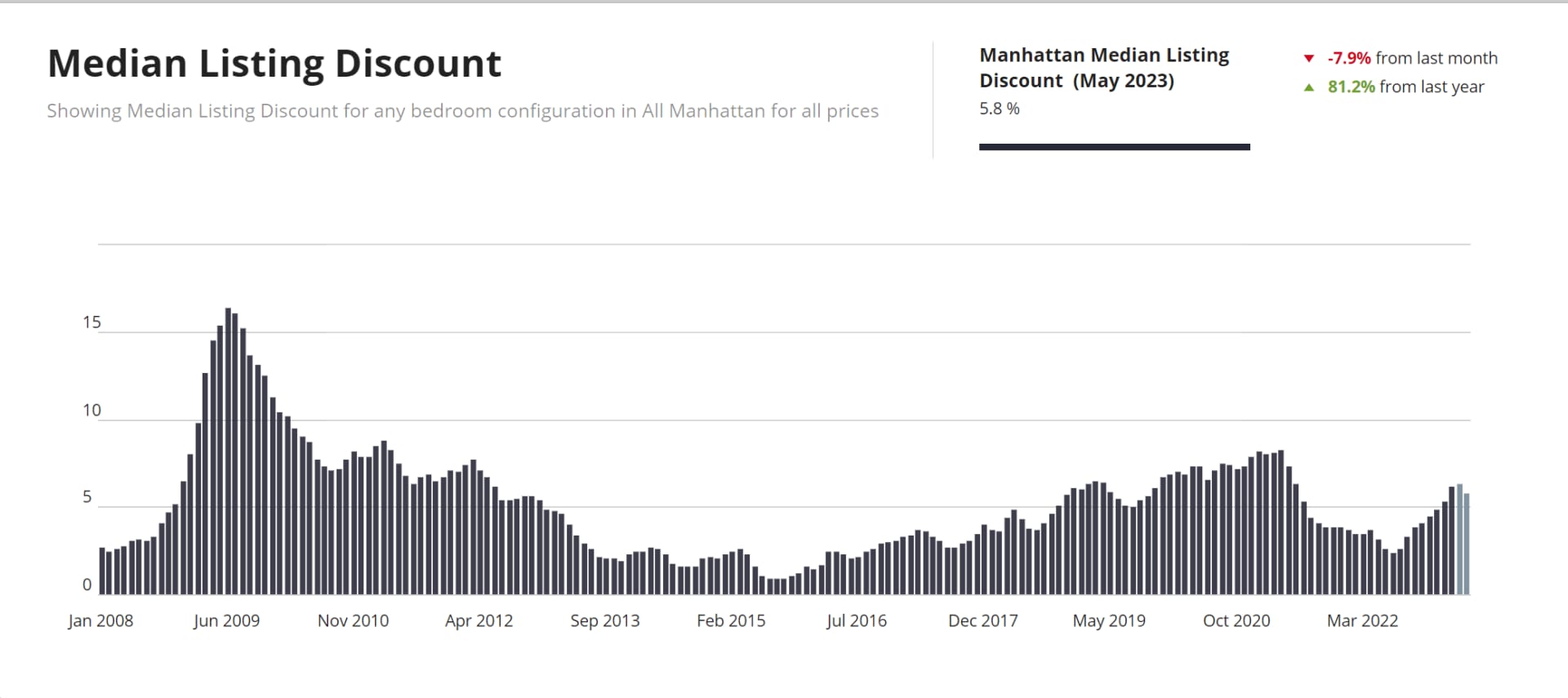 Days on the market are down 15% from last month and now stand at 84. Listing discount is down almost 8% from last month and is now at 5.8%. With the market still being relatively tight, mortgage rates remaining on the higher end, and less negotiability for buyers, it's no surprise that sales this year have been more modest compared to 2021 and 2022. Buyers, however, have remained active despite these conditions, leading to one of the strongest sales markets so far this year compared to the past decade.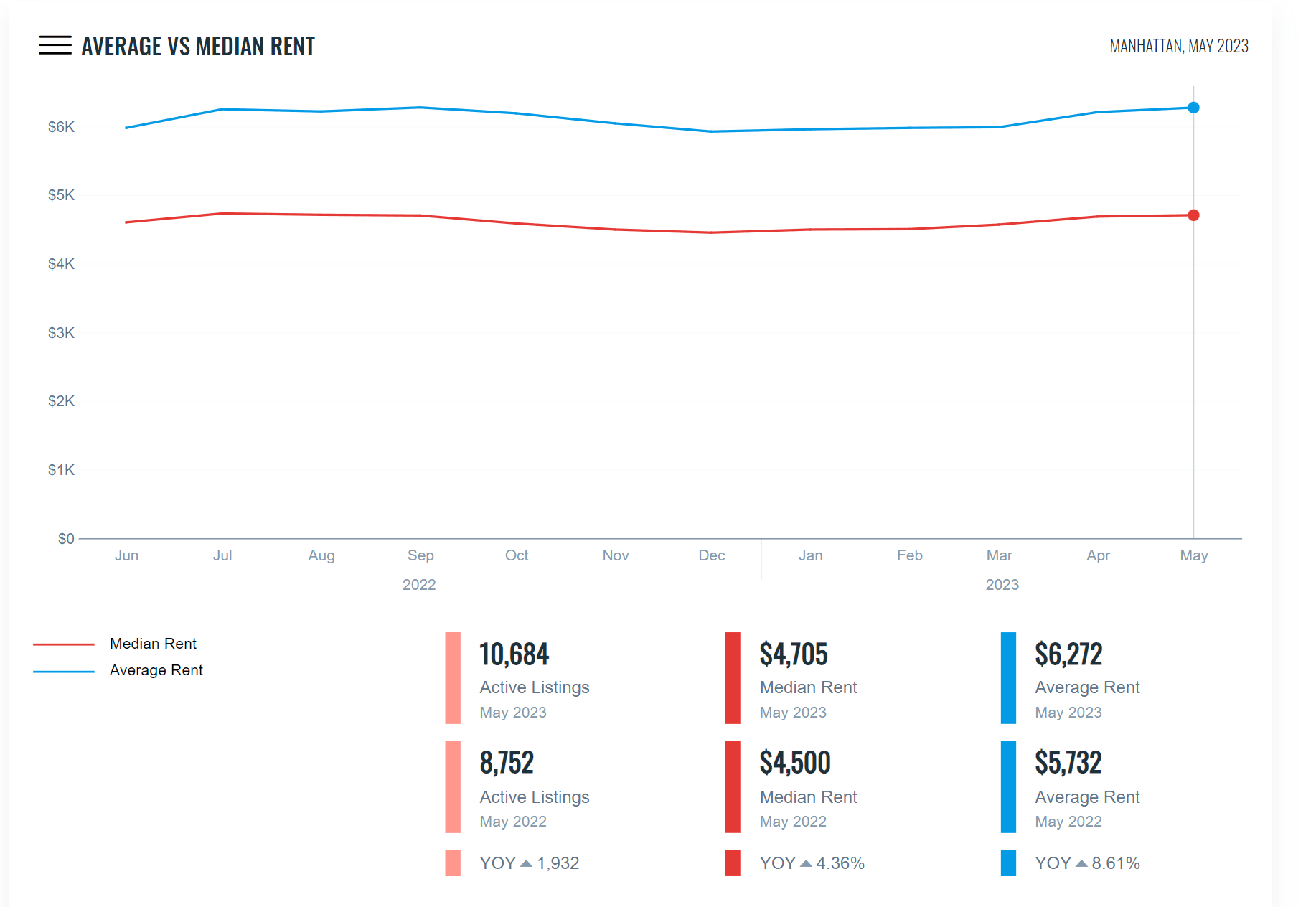 The rental market is still brutal on the NYC renter, with the average Manhattan rent topping $6,000, more than 8.5% increase year-over-year. Rental inventory remains tight, making it even more difficult for renters.
Current market conditions are nearly the opposite of 2019: there's a shortage of inventory relative to demand, particularly for more expensive homes as buyers who can afford higher mortgage payments remain in the market. As we ease into summer, buyers should prepare for supply to keep decreasing. There won't be too many new options for you to choose from, so you should act now.