This recent month and the first week of March are bringing changing tides to the Manhattan's real estate market, and with it - a neutral market for the first time since October. We are starting to see robust activity; would March see a market shift?
This is the time of year when supply starts to increase, and we are in fact seeing an increase from January. Current inventory is up 10% from a year ago and 28% from mid-February. In addition, many sellers that were taking their apartment off the market are now relisting them, as we can see by the reduction in off-market listings. It is a good indication that sellers are starting to gain more confidence in the market.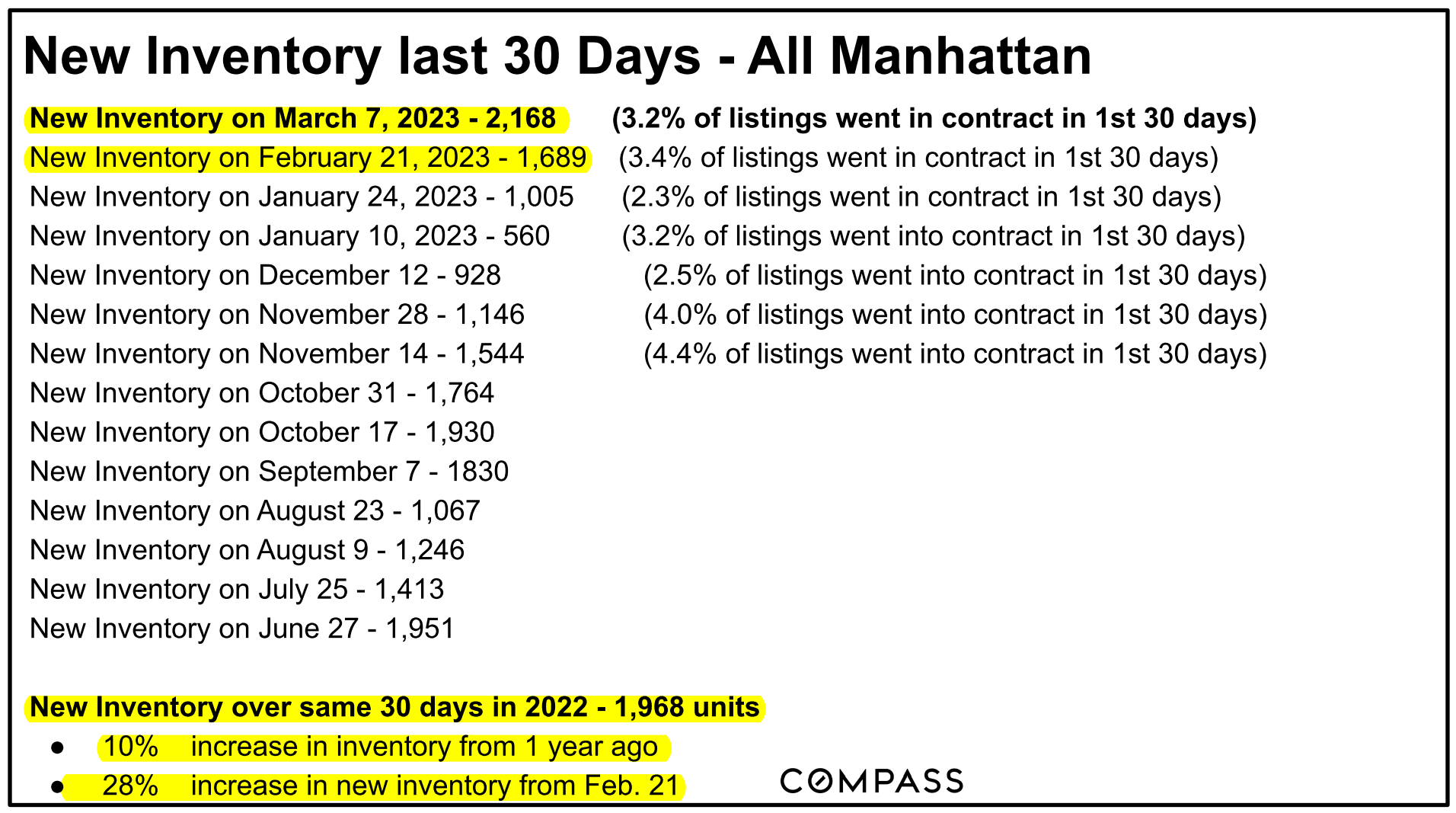 Open house attendance is also on the rise, indicating that buyers are active and busy!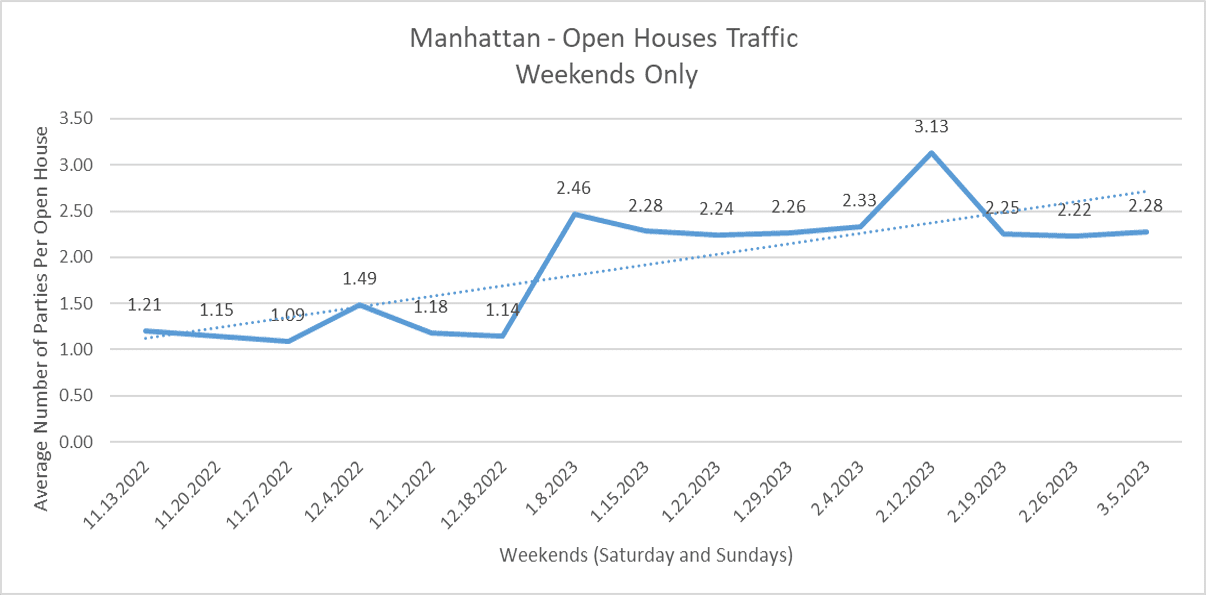 Days on the market are now at an average of 95 days, an increase from last month and the same time last year. It's now taking longer to sell which is good for buyers: this will push more sellers to be more reasonable with pricing their units and reduce prices more. This also corresponds with listing discounts: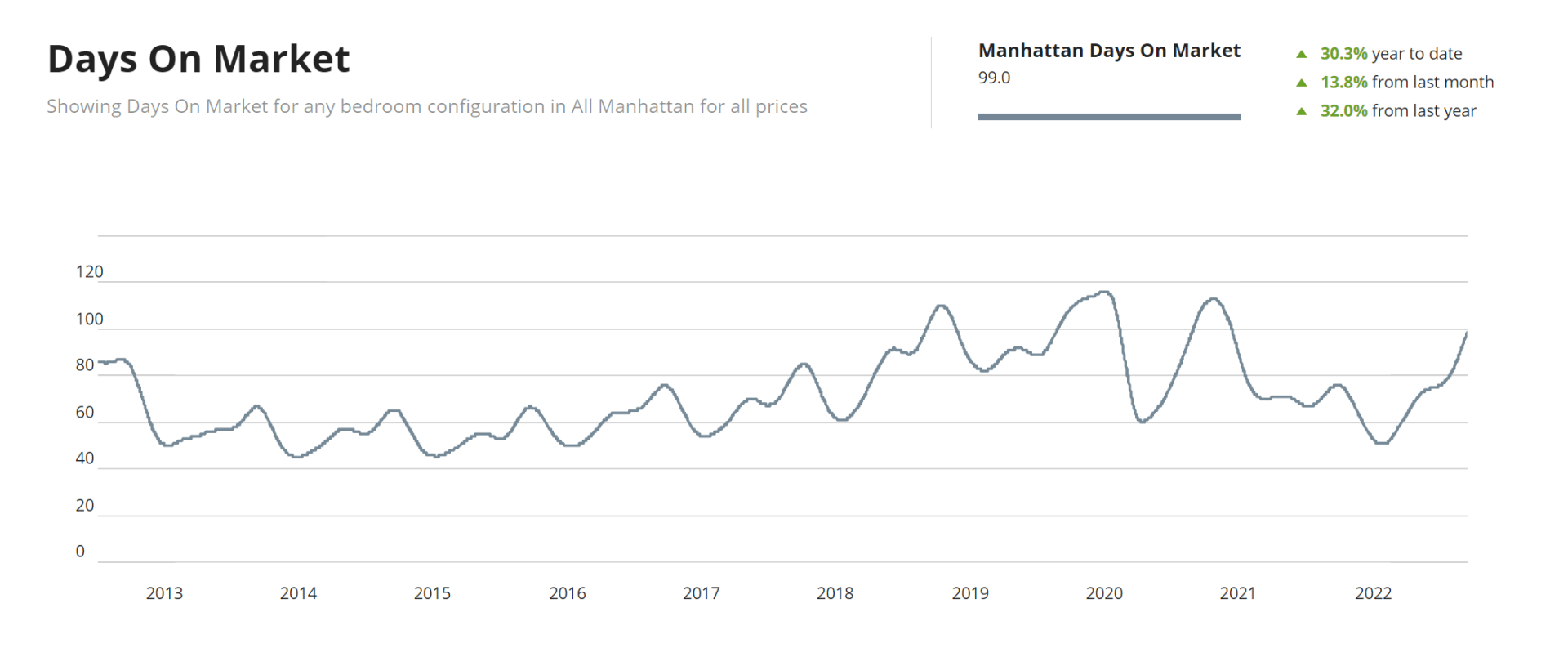 Source: UrbanDigs
Discounts increased to 5.2% in February, higher than previous months but keep in mind it only reflects deals that happened in the last quarter of 2022. This number should go down when we go into April.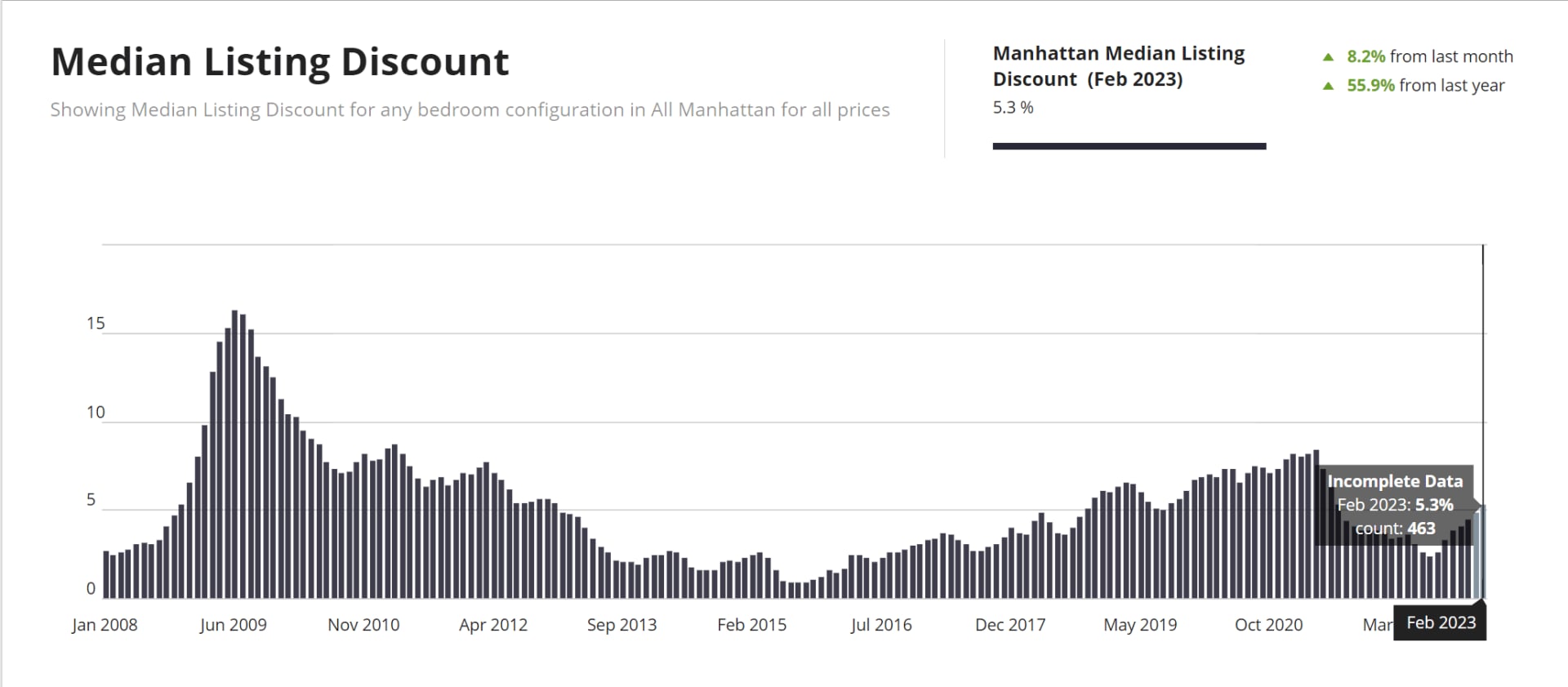 Source: UrbanDigs
Pending sales is our biggest statistic in determining current market activity and now is the first time we are seeing an uptick in a while! We were at the bottom in the beginning of February and see a huge increase toward the end of the month – almost 15% This number is continuing to rise as we move into March. In February just over 800 contracts were signed; the seasonal average is 948 so we are still a bit below. For March, the historical average is 1,138. Divided by 4 is comes out at about 280 a week, and in the first week of March we had over 300 contracts signed. So, we are expected to see above-average activity if this continues.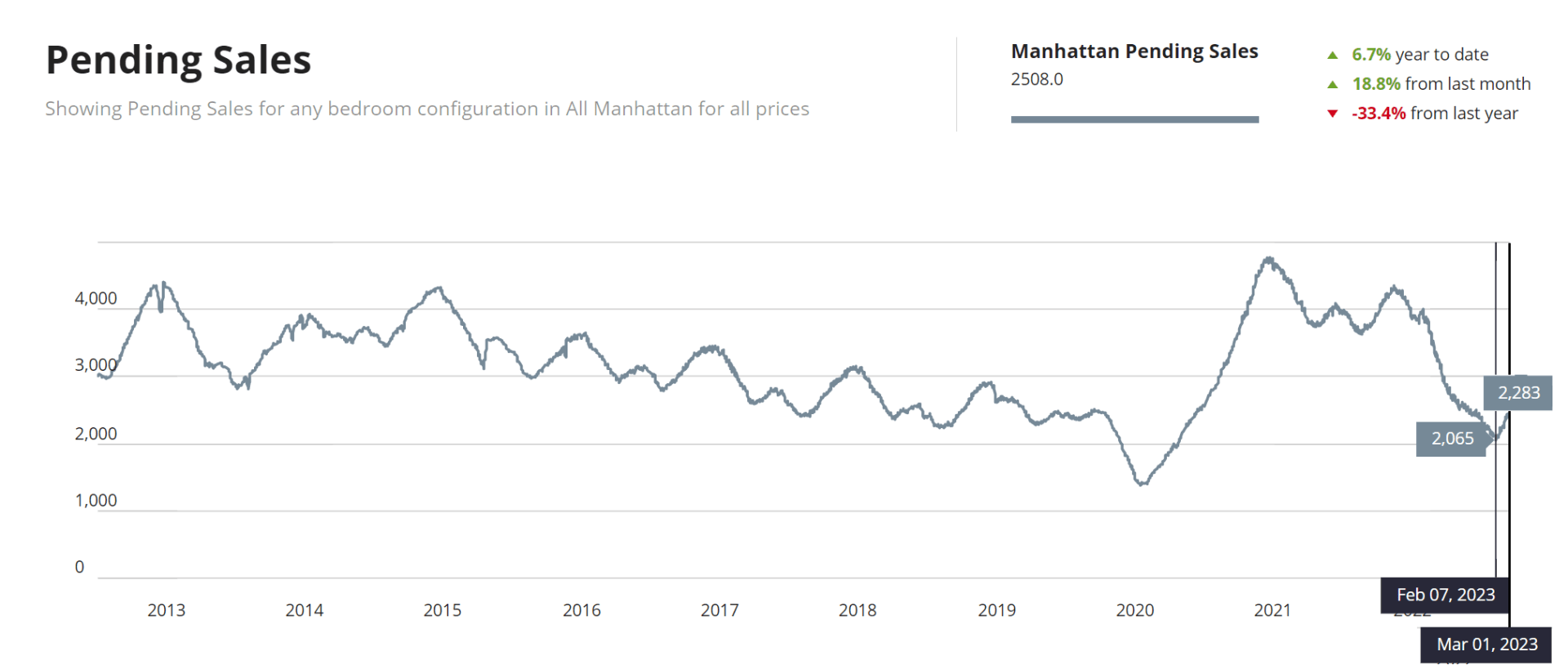 Source: UrbanDigs
Market pulse is on the rise - 0.39 for February. We are up from January's 0.35-0.36 territory and expect it to keep rising. We are heading into a neutral market. Sellers should take note of this coming market shift: stay ahead of the curve and jump into the market before increasing inventory eases up the pressure on buyers and allows them to drive a hard negotiation.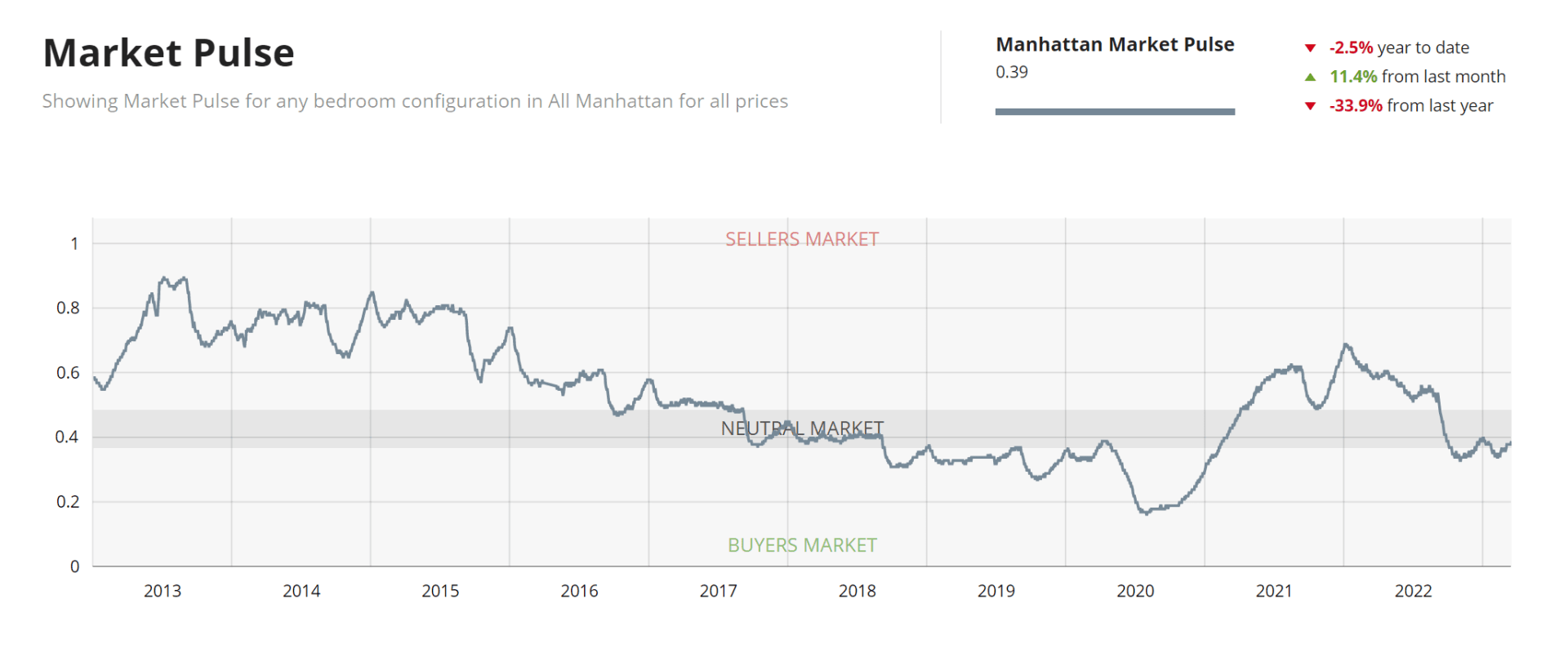 Source: UrbanDigs
Manhattan's real estate market is doing great! We are headed towards a positive shift, with more buyer and seller confidence, and increasing activity all around.