Watch this content HERE | Click HERE for Compass Report
With the recent collapse of several banks, we see a slower-than-average April in New York City. Inventory is on the rise and transaction volume is dropping.
Source: UrbanDigs
Supply has risen by 10% from last month and is now at 7,376 in the first week of May. New inventory tends to follow seasonal trends, going up and down, and currently, we are peaking at the highest inventory level since November. This is probably the peak for the spring season – we will most likely see a decline in new listings as we head into the summer months.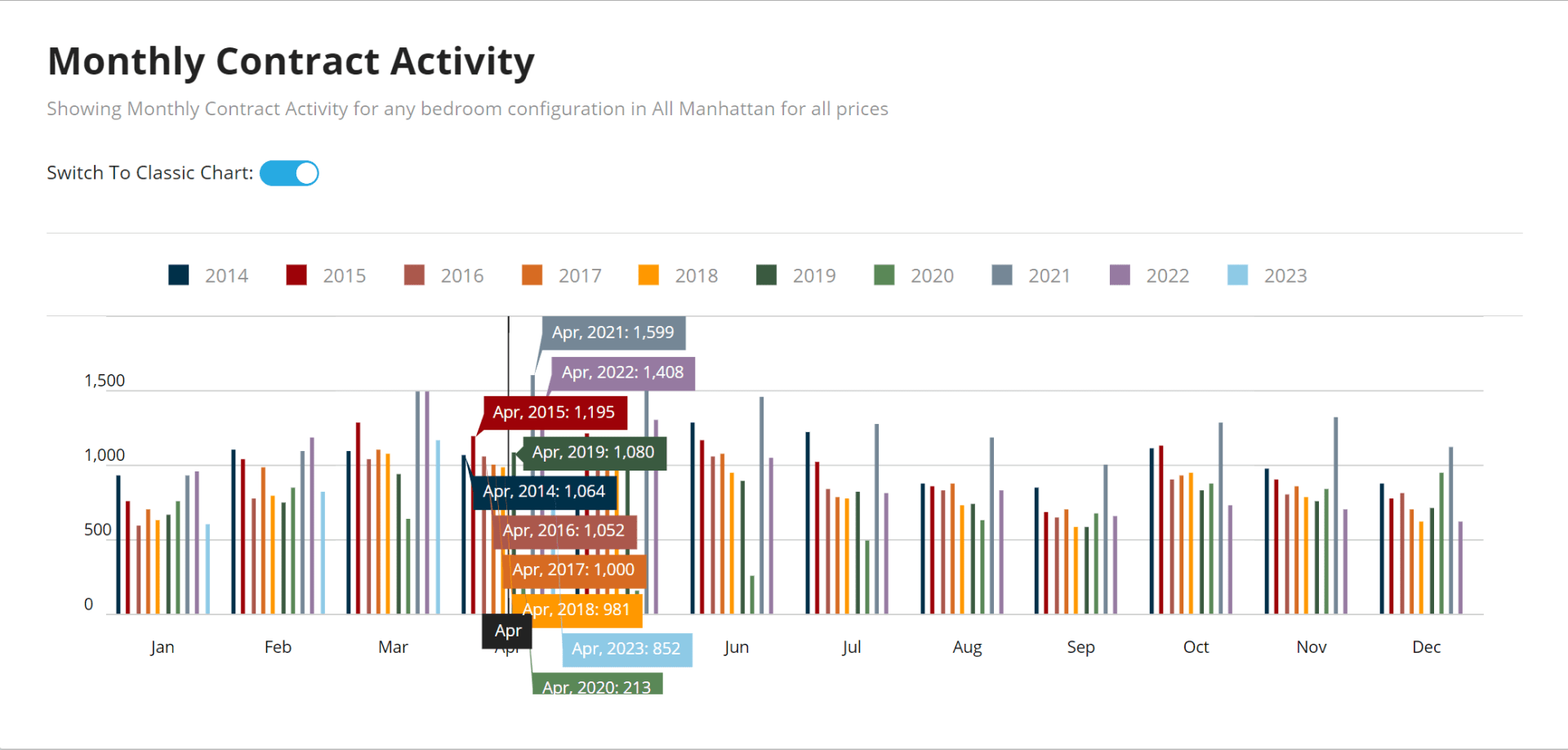 Monthly contract activity dropped in April. 852 contracts were signed, a drop of almost 27% and lower than the historic average of 1,088 for the month. After a very healthy March, we see a solid pullback in the market. This, despite our earlier predictions that we would continue with this upward trend. The banking crisis has caused some headwinds that are now showing in the lower number of contracts signed. It is important to remember that with inventory rising and contracts signed dropping, there are opportunities out there for buyers.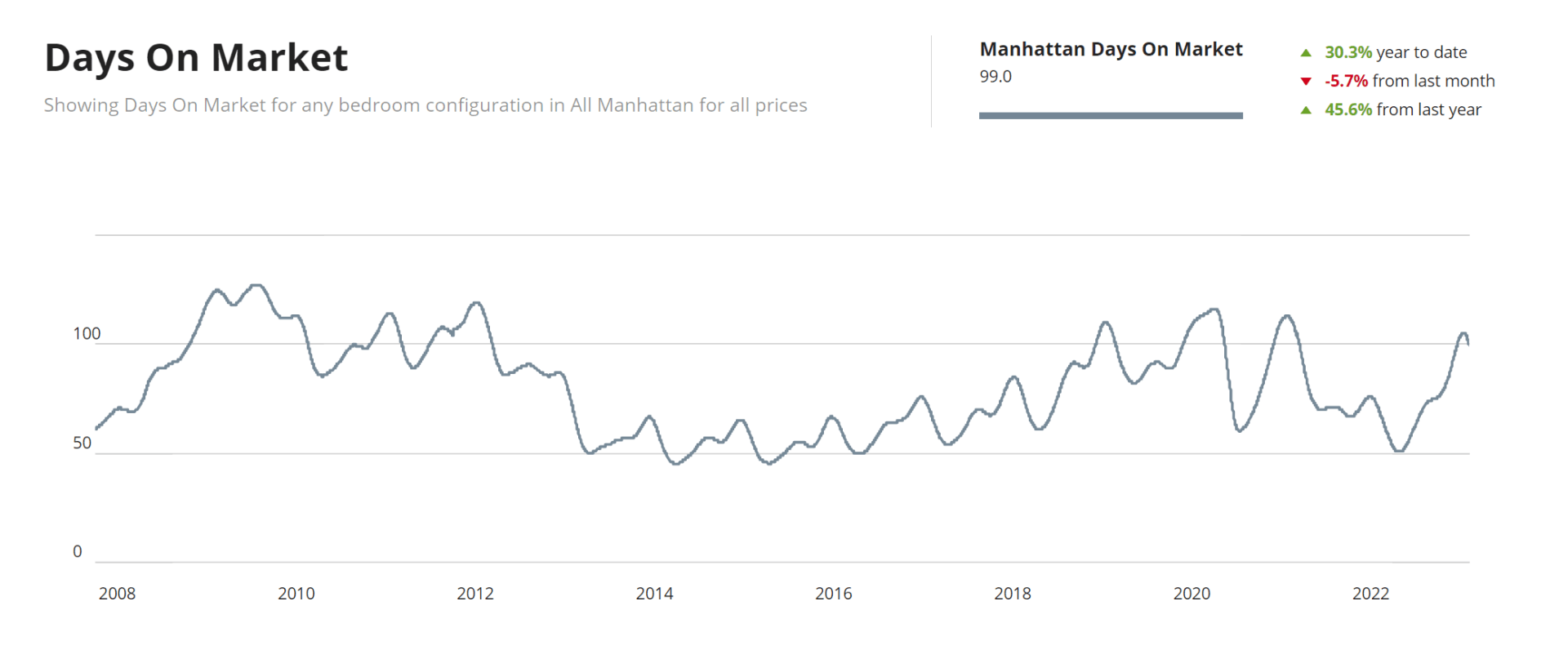 Days on the market are now at 99 – a slight drop of 6% from last month.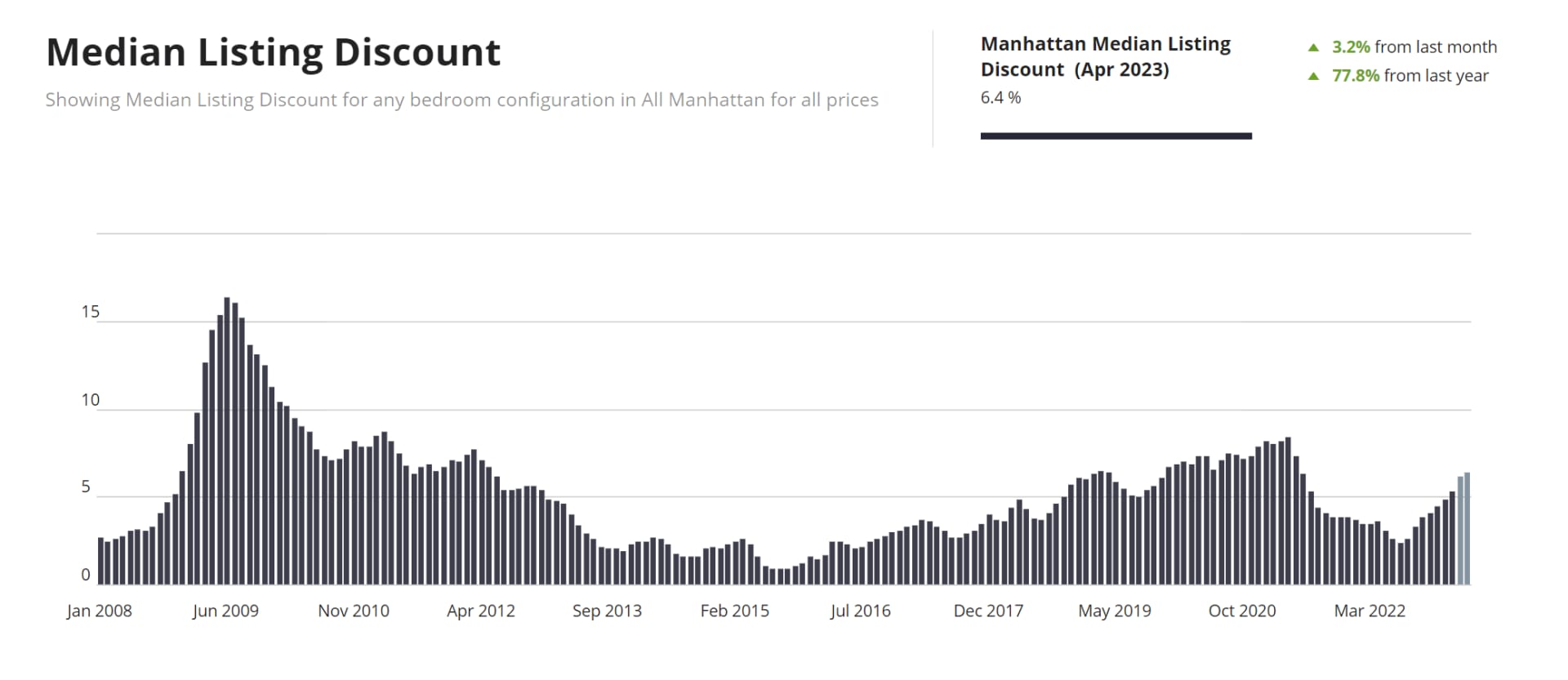 Listing discount is steadily rising to 6.4% which is 3.2% up from last month, and also likely catching some past business from earlier in the year.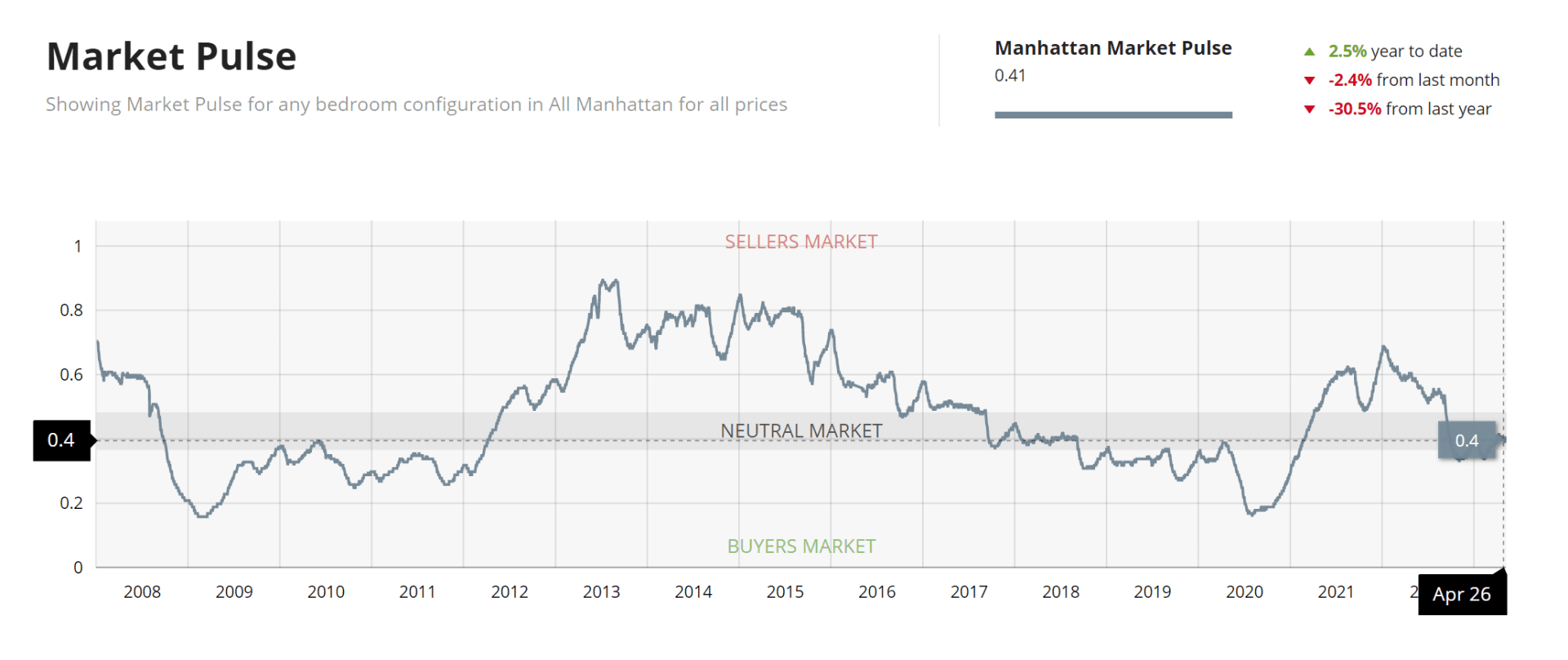 Market pulse is stagnant at 0.41 with no change from last month. If we continue at the current pace without a robust month of May we will likely see a drop in market pulse due to rising inventory. We hope to have a more active rest of spring with market pulse rising a bit, as we come out the other end of the banking crisis.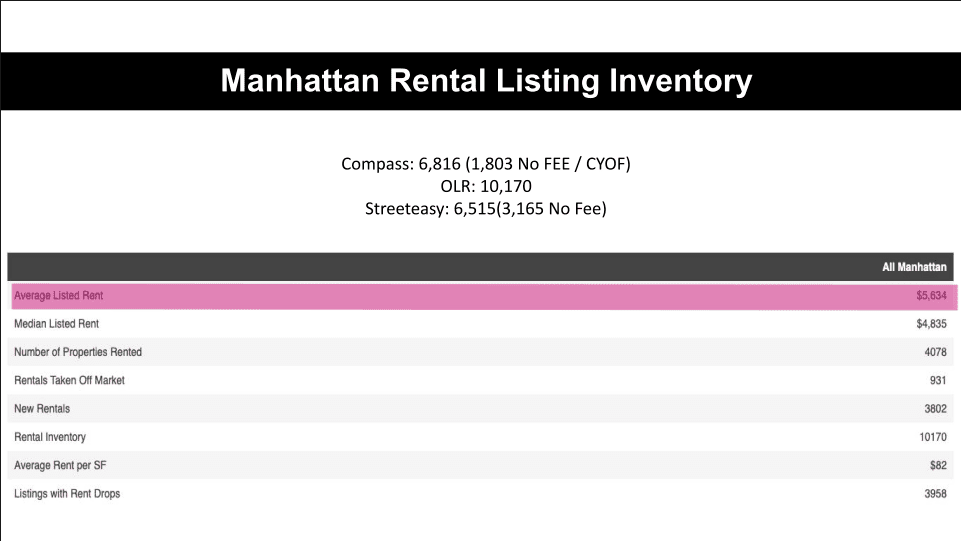 Source: Compass
As for the rental market, inventory has been hitting the market and getting snatched up really quickly. We expect to see another strong summer with high rent prices persisting with no signs of coming down. The only things that could slow this active market are layoffs and a slowdown in the employment market, and high rents deterring those who want to move and making them stay put and agree to an incremental rent raise, rather than move altogether.
------
Sellers: you have options! if you have a listing that has been stagnant you should consider banking on a stronger rental market and renting your unit as you wait out the market. You should also consider a price drop: while buyers may think it indicates negotiability, the price will always correct itself and generate more activity for you.
In summary, although we see a slowdown in the market, buyers are still out there, and bidding wars are still happening around town. With pent up demand we may also have a busier summer than usual.