Watch this content HERE.
"The Buyer's Market That Isn't: A Battle Of Data Vs. Perception In New York Real Estate". This was the title of a Forbes article from early this month, and it is the place we are at entering November. The steep differences between last year's abnormal market to this year's normalizing trends, continue to dominate the news along with the question of where the market is expected to go. And as the article mentions, unlike what we hear on the news, we don't see desperate sellers, no influx of drastic deals, no endless options and still plenty of buyer competition.
Newly signed contracts expanded month over month for the second time in three months. On average, October sees 911 contracts signed. As per November 1st data, contract signed number was 859 so slightly below the historical average.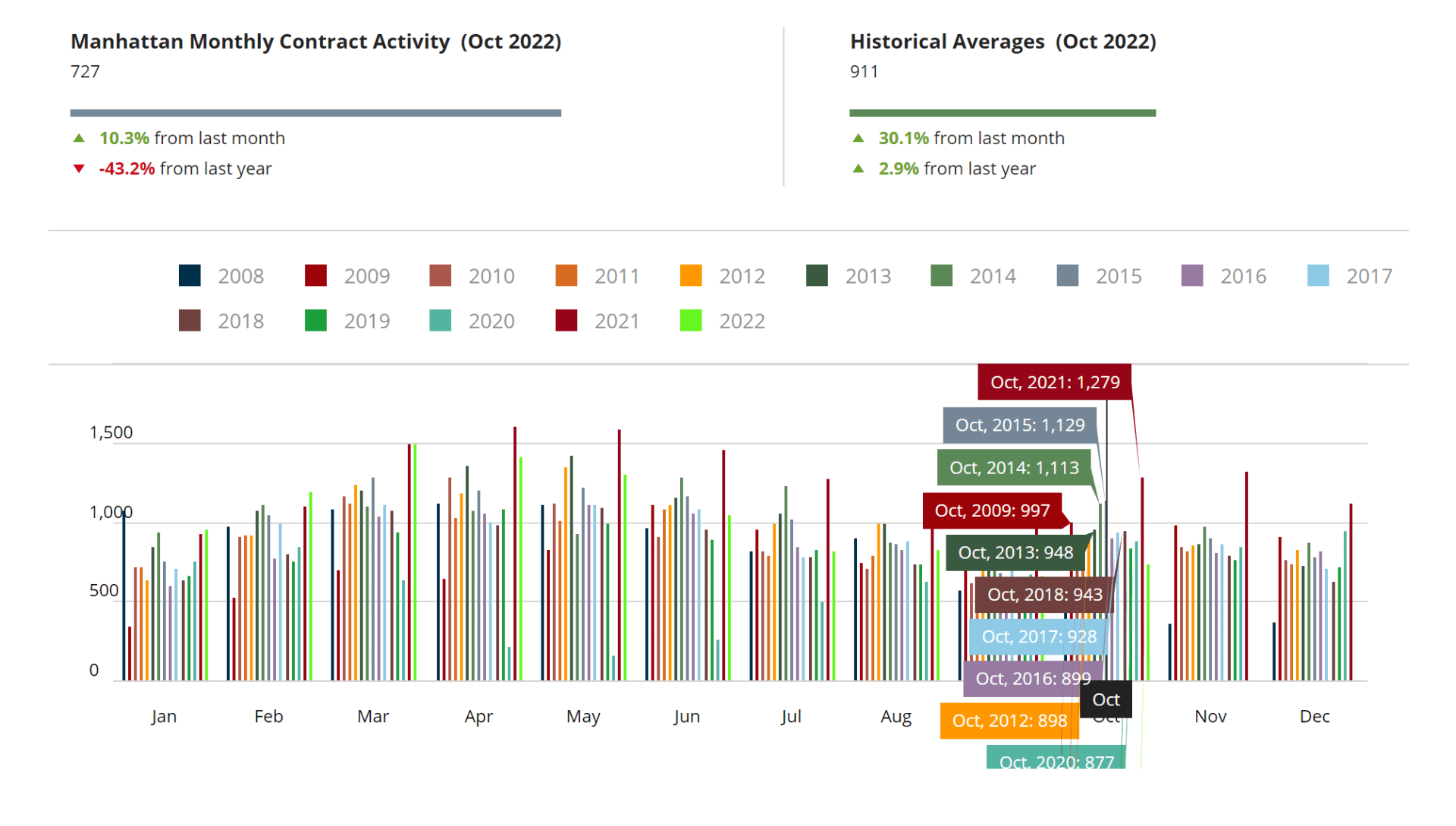 Source: UrbanDigs
New listings also declined from a year ago and a month ago and were short of pre-pandemic levels for the fourth time in five months. Days on the market continue to be about the same, on average 145 days, but we do expect this to increase once more sales close this 4th quarter.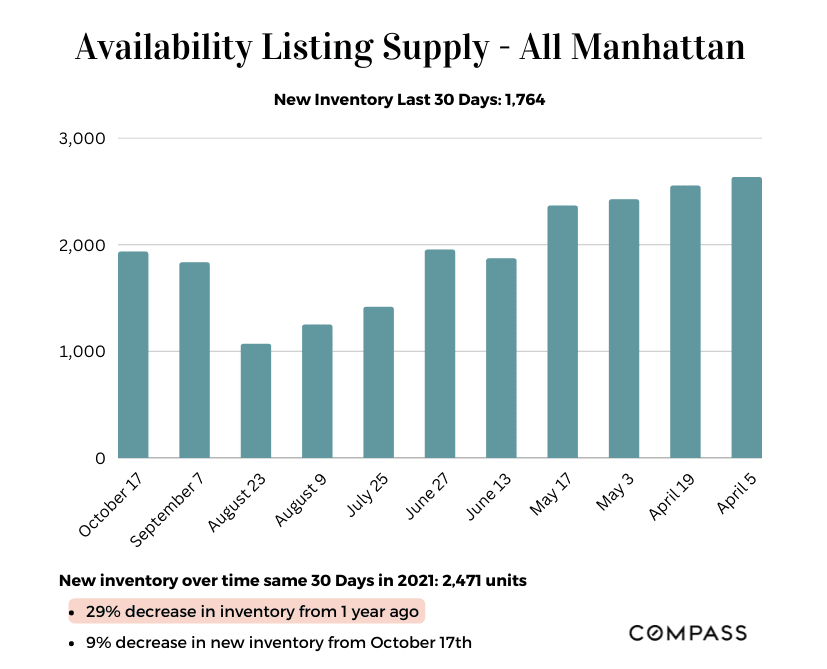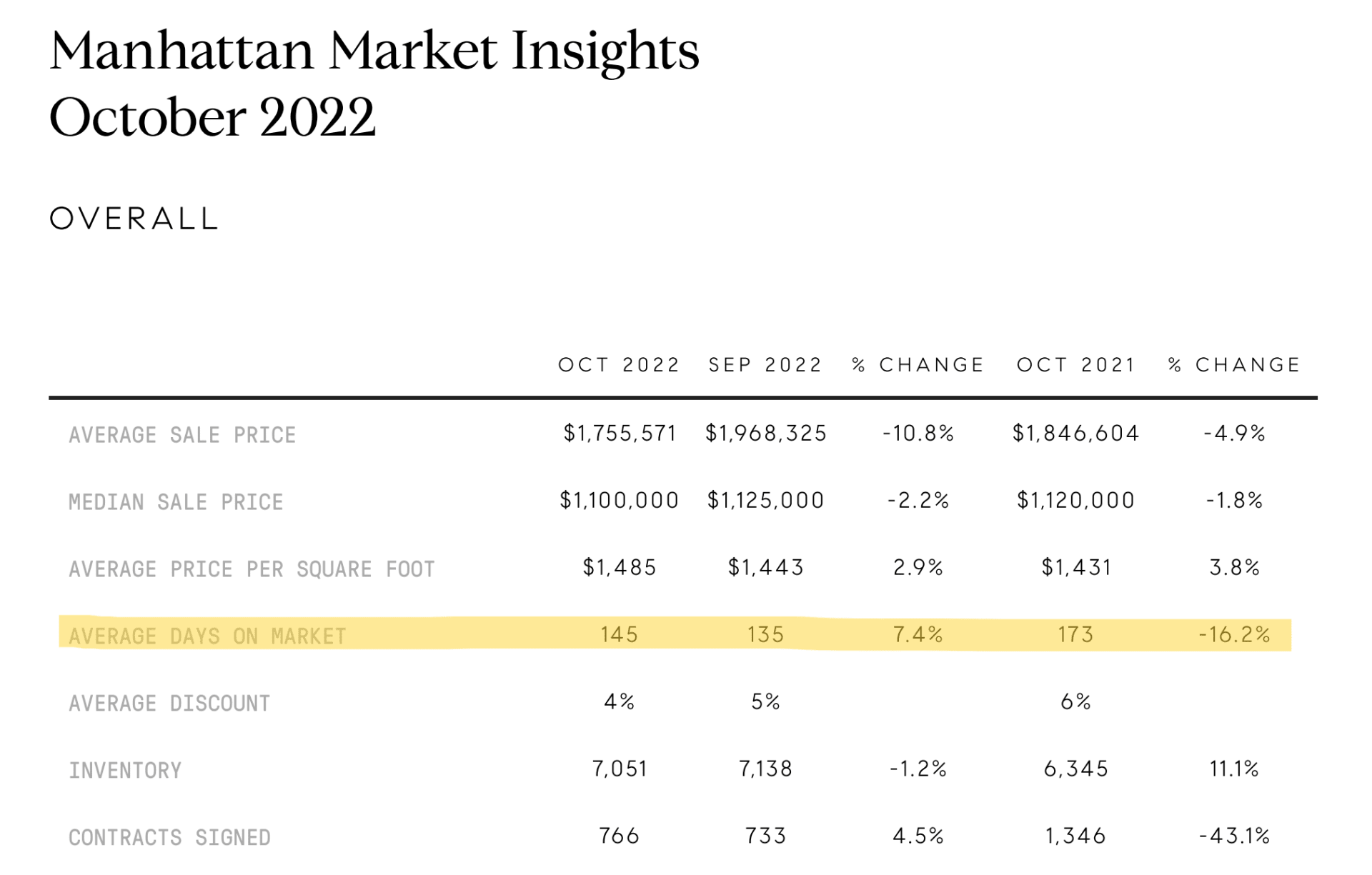 Market pulse is 49% down year to date and 10% down from last month. This shows how many pending sales there are in relation to supply in a given market. If we look at this chart of several neighborhoods by market pulse, midtown east is the lowest with 0.13, likely the best area for buyers to negotiate deals.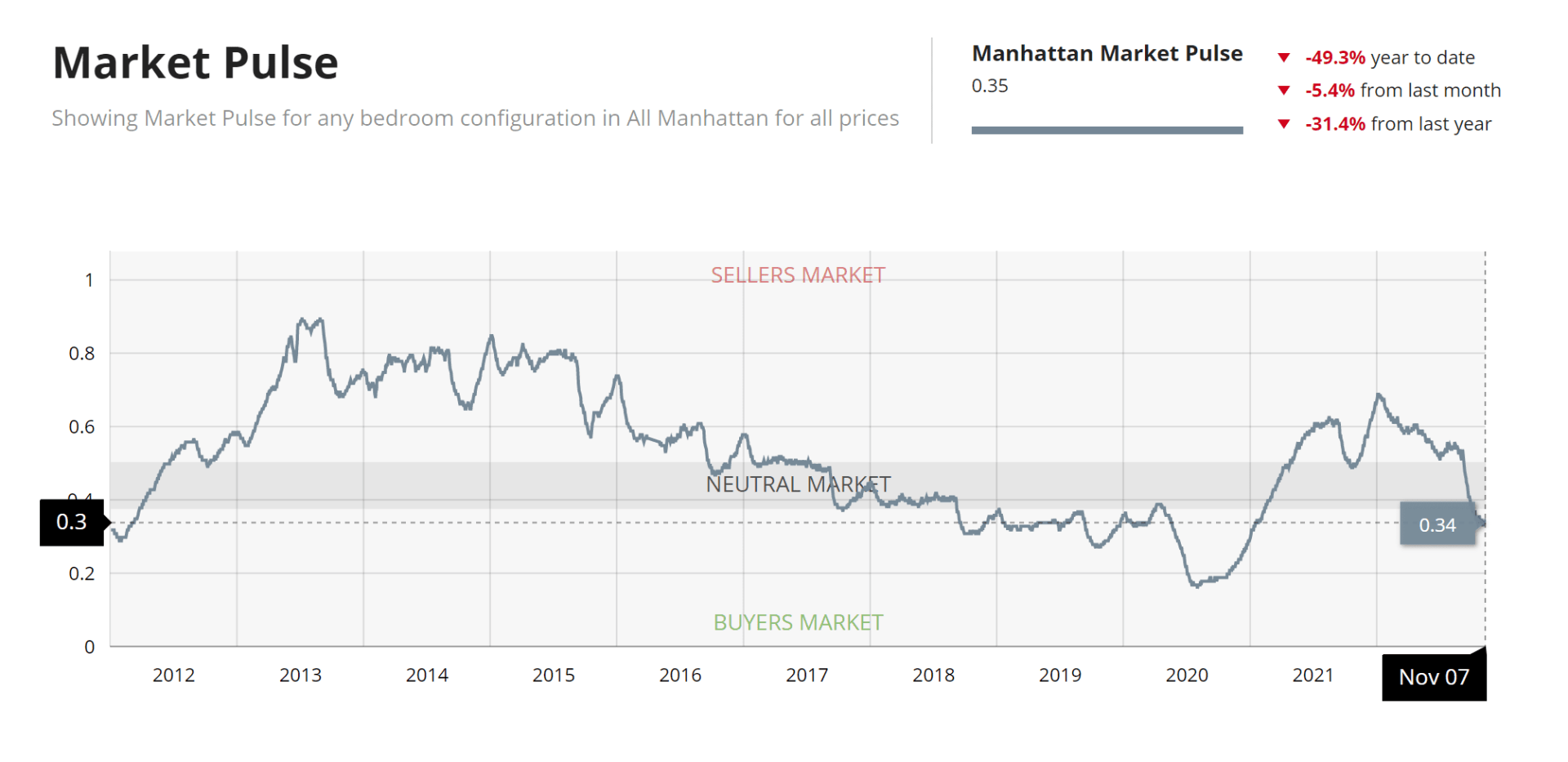 Source: UrbanDigs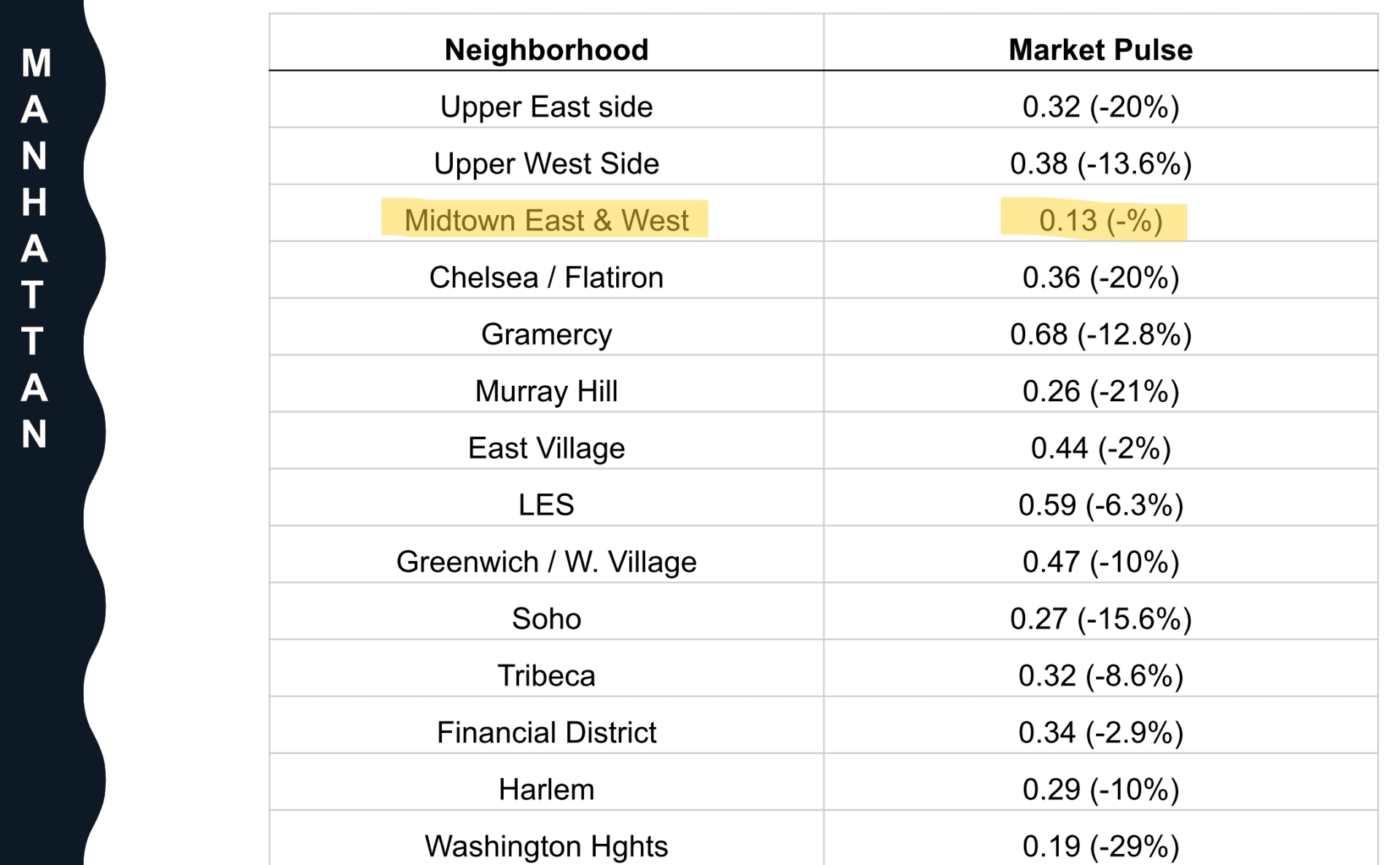 The luxury market over $5M is all over the map. In the first week of October, 12 contracts were signed, then 24 contracts, then 30 and in the last week 18 contracts were signed.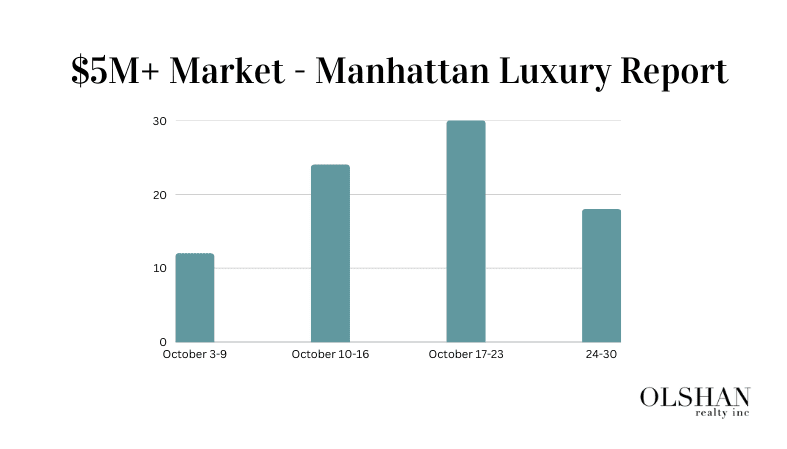 In the rental market, some of the frenzy slowed down. We saw more price drops and concessions like no fee or 1 month free, but the rents remain record high.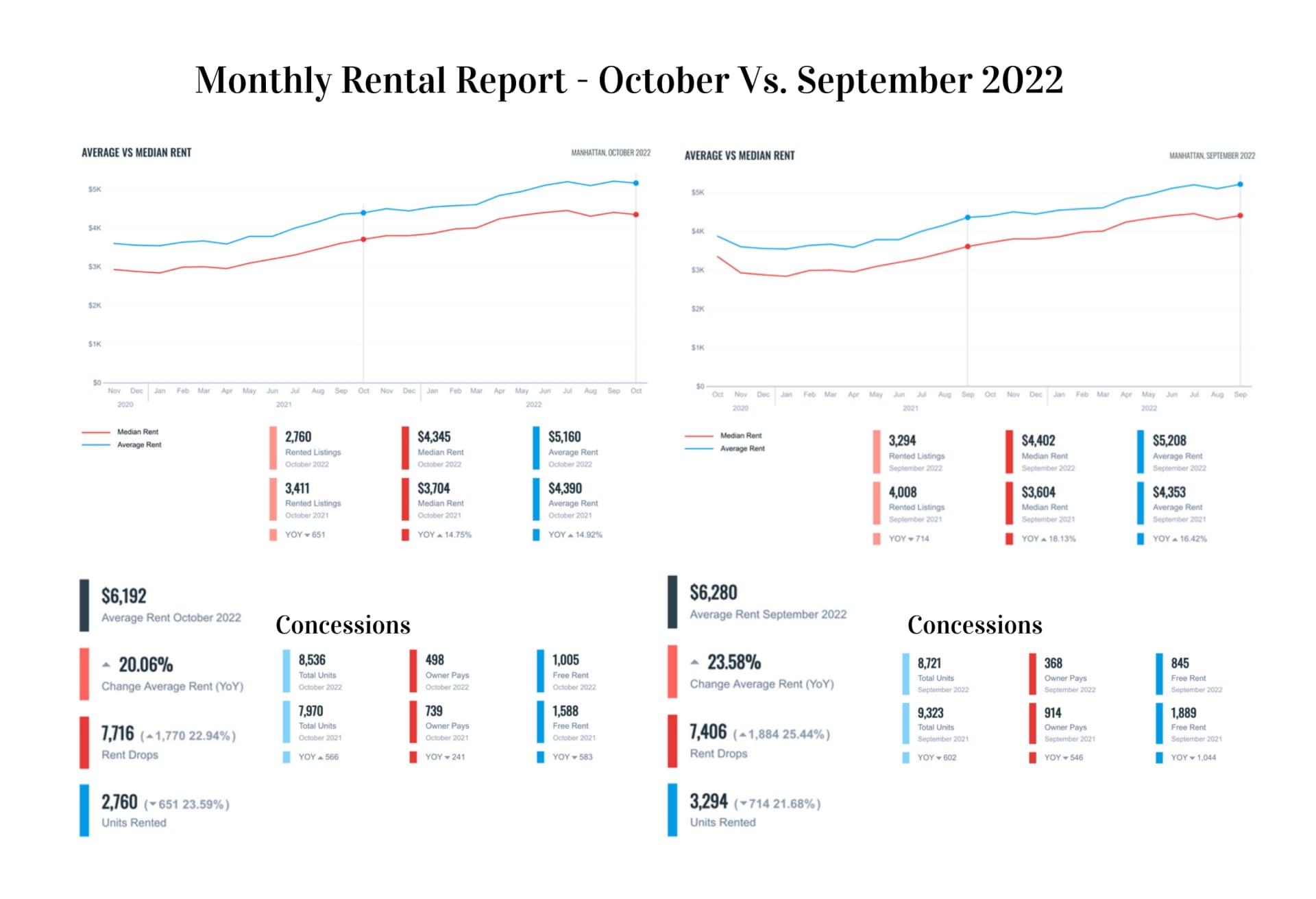 Source: OLR
Overall,
we see a window of opportunities for buyers in the city, but the reality is not that of 30% discounts and crushing deals. We continue to see motivated buyers, just fewer of them, and these buyers are negotiating with comfortable sellers. My best advice for buyers is to know your price and the market and jump quickly on opportunities when you see them.
As per sellers, proper pricing is key to drive a transaction in give or take 30 days in order to maximize the price and minimize the time on the market. Supply is not accelerating, and many buyers are chasing after the same well priced unit.