Watch this content HERE.
It's no secret that mortgage rates are rising and are not likely to drop back to the historical 2% rate we've seen post-covid. If you're a homebuyer considering a home-loan, you're probably wondering what to do.
Don't Wait for the Rates to Drop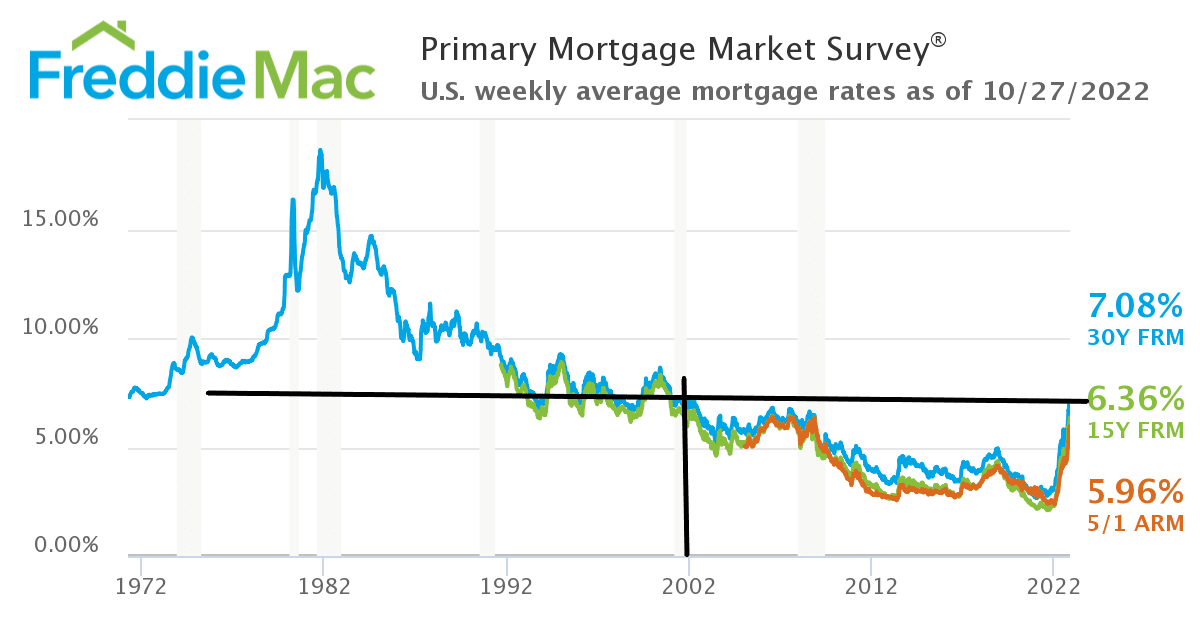 Let's put the current mortgage rate – 7.06% – into historical perspective: for the last 15 years, since the financial crisis, mortgage rates have been at a historic all-time low- under 5%. And that's the lowest they've been in 50 years! You had better accept that these kinds of values are simply not coming back. Even if inflation slows down enough to allow the Fed to tone down its interest rate hikes, we still believe mortgage rates will likely remain above 5% throughout 2024. You should lock in your rate now and move on. If the rates continue to rise – you've made the right call. If they drop – you can just refinance.
Increase Your Down Payment
If you can afford it, this step will help lower your monthly carrying costs and give you more room to breathe.
Consider Alternatives to the 30-Year Fixed-Rate Mortgage Plan
You should speak to a lender before you start looking at homes and have them walk you through different options until you find what's right for you. A popular alternative is the Adjustable-rate mortgage, or ARM: If you think you'll move or pay off your mortgage in the next decade, a five, seven or 10-year ARM may be a good choice. After the set amount of time, the interest rate on your loan may increase. You can also buy points to lower your mortgage rate, or you can even try to ask the seller – if they really need to sell – to buy them for you.
Negotiate Your Purchase Price or Wait for Better Prices
The upside of a higher mortgage rate market? Home prices tend to adjust down to accommodate it. While it's not quite a buyers' market yet, sales have cooled down, leaving you more room for negotiation.
Pick a Building That Has Low Carrying Costs, and Search for Lower Property Taxes
Well-managed buildings will save you money in the long run due to lower maintenance; neighborhoods and buildings in areas with lower property taxes will also bring your expenses down.
Do you actually need all those fancy amenities? You'll still be paying for them, even if you don't use them. If you can save $500 on common charges by buying into a building with fewer amenities, that's $83,000 of mortgage financing at 6 percent, so focus on buildings with amenities you will actually use.
Ask Your Lending Bank if They Offer Special Mortgage Rates to Customers
Did you know that some banks offer better rates to their banking clients? Consider opening an account there if you don't have one already. This is called "relationship banking".
While you're at it, also ask your lender if they'll "float down" the interest rate if the rates drop in the time from contract to closing. Just make sure you stay on top of it.
Source: Brick Underground